By Jessica Chermak & Sawyer Earwood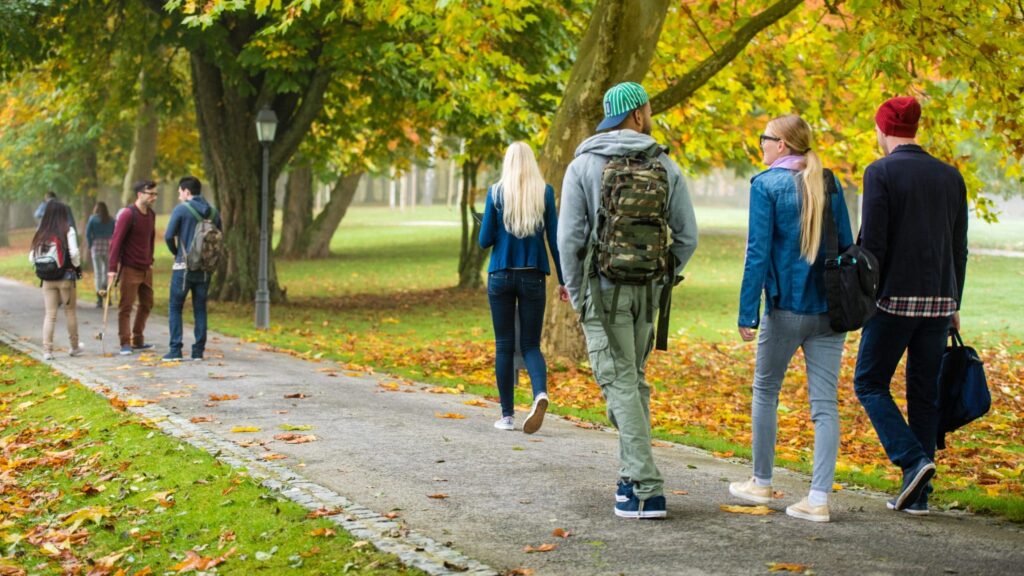 As Independent Educational Consultants and Certified Educational Planners, a major piece of our professional development is visiting colleges. When we go on college tours, we try to visit as many schools as possible and aim to focus our energies on schools in which most of our students are interested. When students and families visit colleges, it's wise to employ a similar strategy whenever possible, but that's not always feasible.
In this blog, I will break down two schools of thought regarding visiting colleges, and then I'll provide some advice to navigate all of the moving pieces when scheduling visits.
Why Visit Colleges?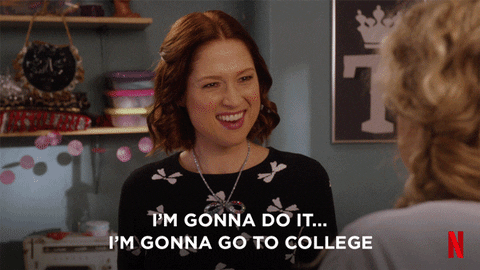 The goal of college visits is to give students and families a sense of what the college experience may be like on an actual college campus. You might find that a lot of college information sessions and campus tours feel very similar–most schools highlight the same kind of information (scholarships, majors, special programs, new buildings, the nicest dorms, etc.). But in general, visiting colleges is a helpful tool as students hone in on their college fit formula (more about college fit can be found in our two blogs HERE and HERE).
The primary goal of a visit is to get a sense of the campus experience, learn about academic options outside of high school, discover opportunities that might be unique to a particular institution, and ideally determine if that school (or similar schools) is a good fit for the student. After all, if a student is living on a college campus then only ~12-16 hours of the ~112 hours they're awake each week is spent in the classroom. It's important to visit colleges to get a sense of how they operate, the campus culture, and the school's values and mission. Most importantly, though, visiting is important to make sure that the institution is a place you want to spend at least four years of your life.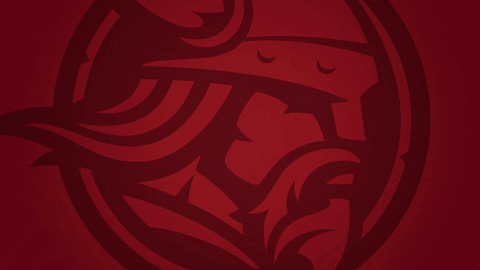 Visiting Different Types of Schools
This first approach to planning college visits is best for younger students (freshmen, sophomores, and first-semester juniors) or who may not have the budget to travel and visit colleges of specific interest. We feel it is important to visit a variety of different types of schools, in order to get a sense of what exists and how the student might feel on a particular campus. In many cases, students can visit local colleges to get this baseline information.
For example, it's advisable to visit a small and/or medium private school, a large public state school, a school in a rural environment, and one in a more urban environment. It is also helpful to visit colleges that have higher rates of admission, and maybe one or two that are more selective, in order to get a sense of the prospective student expectations and preferred qualifications.
In the early phases of the college visit process, it's okay to do self-guided tours of campuses since the goal is to simply get the feel of campus. Whenever feasible, we do recommend that students register for the official tours and information sessions (you can Google "[name of school] campus visit" to pull up the visitor page with registration information).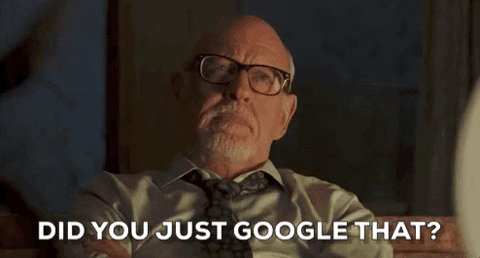 Here are a few examples of visiting a variety of schools:
If you live near San Francisco, CA:
Local Small-Medium Institutions: University of San Francisco (urban/private), Santa Clara University (suburban/private), Stanford University (more suburban/private), University of the Pacific (urban/private), St. Mary's College of California (suburban/private).
Local Large Institutions: San Francisco State University (urban/public), University of California Berkeley (urban/public, Sacramento State University (urban/public), San Jose State University (urban/public), Cal Poly Humboldt (rural/public), Sonoma State University University (rural/public), Chico State University (rural/public)
If you live near Denver, CO:
Local Small-Medium Institutions: University of Denver (urban/suburban/private), Regis University (urban/suburban/private), Colorado College (urban/private), Fort Lewis College (rural/public), Colorado Mountain College (rural/public)
Local Large Institutions: Colorado State University Fort Collins (urban/suburban/public), University of Colorado Boulder (urban/suburban/public), Colorado School of Mines (suburban/public), Western Colorado University (rural/public), Adams State University (rural/public)
If you live near New York City, NY:
Local Small-Medium Institutions: Fordham University (urban/private), Pace University (urban/private), Hofstra University (suburban/private), Marymount Manhattan (urban/private), Columbia University (urban/private), Bard College (rural/private), Colgate University (rural/private), Clarkson University (rural/private)
Local Large Institutions: Stony Brook University (suburban/public), Hunter College (urban/public), Binghamton University (urban/suburban/public), SUNY New Paltz (suburban/public)
Visiting Potential Schools of Interest
Now that you've done your research, built your balanced college list, and possibly already applied to colleges, you probably have some very specific schools that you want to visit. Once a student has applied or been admitted to a school, then the goals of a visit become much more specific and the information being sought after tends to be more in-depth.
Here are five tips for planning a college visit to a specific school of interest:
1. Make a Formal Visit Request.
This might seem like a no-brainer, but many families don't consider the fact that a visit to a college campus often requires a formal registration for the visit program. Some visit programs are very simple and might only have a single information session.
Other schools carefully craft their visit programs and the experience can take almost the entire day! Regardless of the length of the program, most college visit programs are complex, multifaceted machines that require a significant amount of planning for the admission office. Do you want to eat (sometimes for free!) in the cafeteria? If so, the admissions office needs to make sure it has an appropriate amount of vouchers or gives the cafeteria the correct number of visitors beforehand. Do you want to sit in on a class? If so, many classes don't have infinite seats and the admission office needs to know how many students they are planning to seat in a class.
The list could go on and on, but the bottom line is that by formally registering for a visit, you make sure that there is enough room and time for you to engage in the full visitor experience. No one wants to show up to a school only to find out that they don't allow unregistered visitors, or that the entire school is on Spring Break vacation.
2. Take Full Advantage of All Visit Opportunities.
What do I mean by "visit opportunities"?
Specifically, I'm referring to any extra options that might be available outside of the standard visit program. Many colleges offer students the opportunity to eat in the cafeteria, meet with a professor in a field of interest, chat with current college students, sit in on an actual college class, interview with their admissions counselor, meet with a financial aid representative, meet with coaches, or even stay the night on campus with a current student.
Some of these options might be available on the actual visit registration form, but if there's something you want to see on campus and there isn't an option on the registration form, don't be afraid to reach out to the admission office directly.
3. Prepare Questions Beforehand.
By the time most students and families arrive for their scheduled visit (sometimes as early as 8:00 am), there's a good chance that a student might be exhausted from travel, stressed by all the information they've received, or just be grumpy from the early morning wake-up.
Regardless of the reason, many families and students are feeling overwhelmed, exhausted, or stretched thin before they even start learning about the school. One of the best pieces of advice we can give is to think of the questions you want to ask before you actually arrive on campus. Work collectively as a family to assemble important topics or questions that you want to cover before leaving for the visit experience. Parents and students can even make separate lists so that everyone is getting their questions answered without butting heads!
If you're unsure of where to even start with questions, you can check out our blog on standout questions to ask college admissions counselors.
4. Visit the Area Surrounding the College.
Most students are spending ~35 hours a week in their high school. Many students are then surprised to find out that a typical college student is only going to spend ~12-16 hours a week in class. Unlike in the typical high school setting, college students are going to spend a lot of time on campus, in their dorms, and exploring the areas surrounding the campus. If time allows, I highly recommend exploring both the college campus and the surrounding area.
If allowed, a casual low-stress stroll around campus can help a student get a feel for what it would be like to call a campus home for four years. Spend some time exploring the area around the college, especially local spots that are considered favorites or hang-out spots for currently enrolled students.
Not sure what those places might be? Ask any current student during the visit program to figure out what places in the local area are worth stopping by.
5. Take Notes.
*Insert dramatic sigh and eye roll from most teenagers*. Yes, we do strongly recommend that students and families take notes during their visit. We're not saying that you can't have fun or that you need to write down every word and statistic that is mentioned during the visit program. Instead of facts and figures (which are typically easy to find online), we much prefer for you to write down your feelings and thoughts about things that either excite you or make you hesitant to pursue the school further.
Eventually, these schools will start to blend together and schools that once generated a lot of excitement might be forgotten as more colleges are explored. More importantly, these notes are going to be very helpful as you eventually write supplemental essays about why you want to attend a school.
Important Takeaways
Visiting colleges is an important part of the college search and selection process. I can't tell you the number of times one of our students has visited their "dream school" only to find that they couldn't see themselves living there for four years! That student's gut reaction is one of the most important driving factors in making your college decision, so pay close attention to how you feel walking around campuses.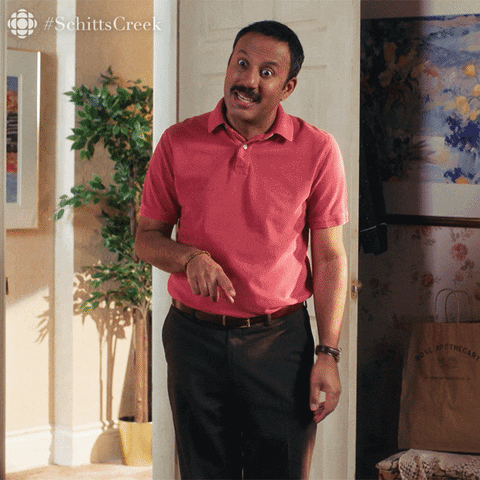 Important Things to Remember When Scheduling Visits:
Visit different types of campuses and school environments (public vs. private, urban vs. suburban vs. rural, big vs. small, etc.).
Whenever possible, officially register for the campus tour and information session. Availability is often limited, so be sure to plan ahead.
Take advantage of the opportunities offered during visits, including:

Sit in on a class
Eat in the cafeteria
Connect with current students
Stay overnight in the dorms

Prepare questions beforehand (ideally ones that cannot easily be answered by a quick Google search)
Plan to spend time nearby off campus (find a popular restaurant or two!)
Take notes and pictures (all schools will start to blend together)
Tips to Get the Most Out of a College Visit:
Let the student steer the ship and ask questions.

Parents/Guardians can also ask questions, but the more engaged the student is in the discovery process the better.

Plan ahead!

Tours and information sessions fill up quickly and space is limited. Planning ahead will also allow the student more time to set up the additional visit components at schools that offer them (like eating in the cafeteria and meeting current students).

Don't visit more than two schools in a day.

We've said it before, but we'll say it again: these visits are a constant barrage of information, which is often exhausting and overwhelming.
It's also important to note that most schools typically have one or two daily visit options, and it often takes some coordination to determine which to schedule and when.

Don't forget to factor in transportation time between institutions, breaks for meals, etc.

Avoid visiting during school breaks.

Visiting while school is in session is a way more beneficial approach to understanding the campus community and what living on campus may feel like for a student. Empty campuses don't provide the same experience.
By Jessica Chermak & Sawyer Earwood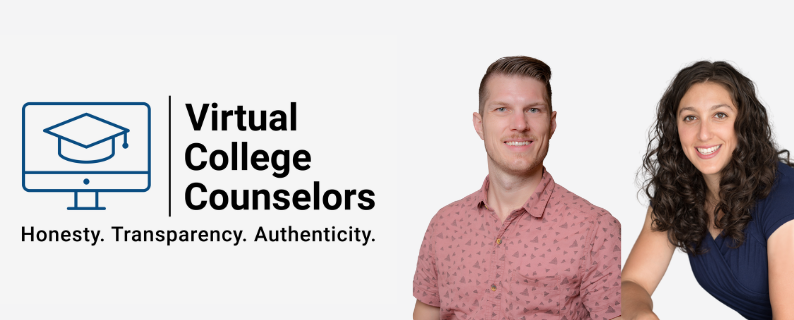 Jessica & Sawyer are co-founders Virtual College Counselors and provide stress-free, personalized, and professional one-on-one college guidance from the comfort of a student's own home. While college might be the goal, they emphasize the holistic development of a student including academic, professional, and personal growth. They believe that supporting and advocating for students requires honesty, transparency, and authentic relationships built on trust to guide students in cultivating a sense of agency and empowering them on a journey of holistic development.
Sign Up for Our Free Newsletter & College Search Starter Kit